Hello crafty friends. Maria Pilar here, hosting the blog this week.
My project is a job with w
atercolors resist when we apply hot embossing. It is one of the many things I learned last year in the group with which I am learning mixed media techniques.
The result is fantastic!
Here is my card
María Pilar
You can see more details
HERE
.
Majo
After stamping and heat embossing my card panel I applied water colours in different shades. I didn't use too much water since I wanted my colours strong.
I used a Visible Image stamp for my image.
This weeks project actually turned into 3, you can see all 3 Christmas Cards over on my blog. I did stamp the angle with gold metallic ink and covered it with clear embossing powder. I then used some shimmered water color paint to splash across the bottom of the card, Once it was completely dry I stamped the sentiment over it.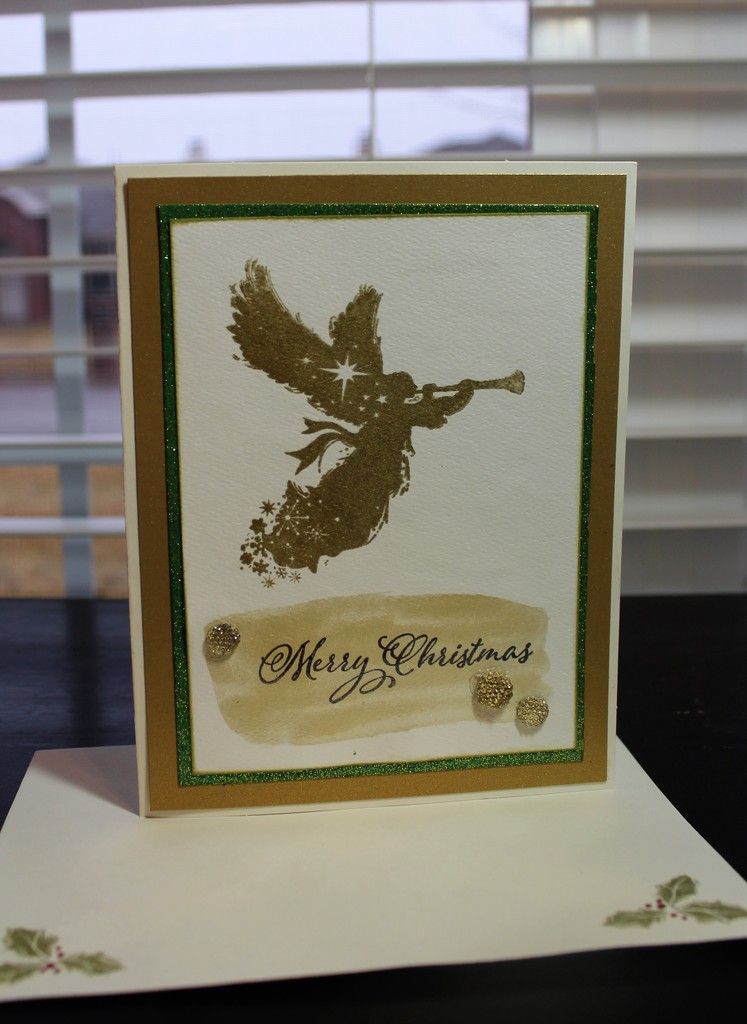 Gail
I was inspired by an idea I saw in the Scrapbooks and Cards Today. I made two cards - one feminine and one masculine.
Amanda
I don't think to use either of these techniques as often as I should so this was a great challenge! I used watercolours for my background and then heat embossed the sentiment.
Renee