Hello Friends!
Welcome to this weeks challenge, the title says it all...Make Your Own Embellishment to use on a card or scrapbook layout or other crafty item of your choice. For this weeks challenge I created leaf embellishments for my layout. I used a leaf stamp on green pattern paper and then fussy cut it out, there are 3 on this layout in each embellishment cluster.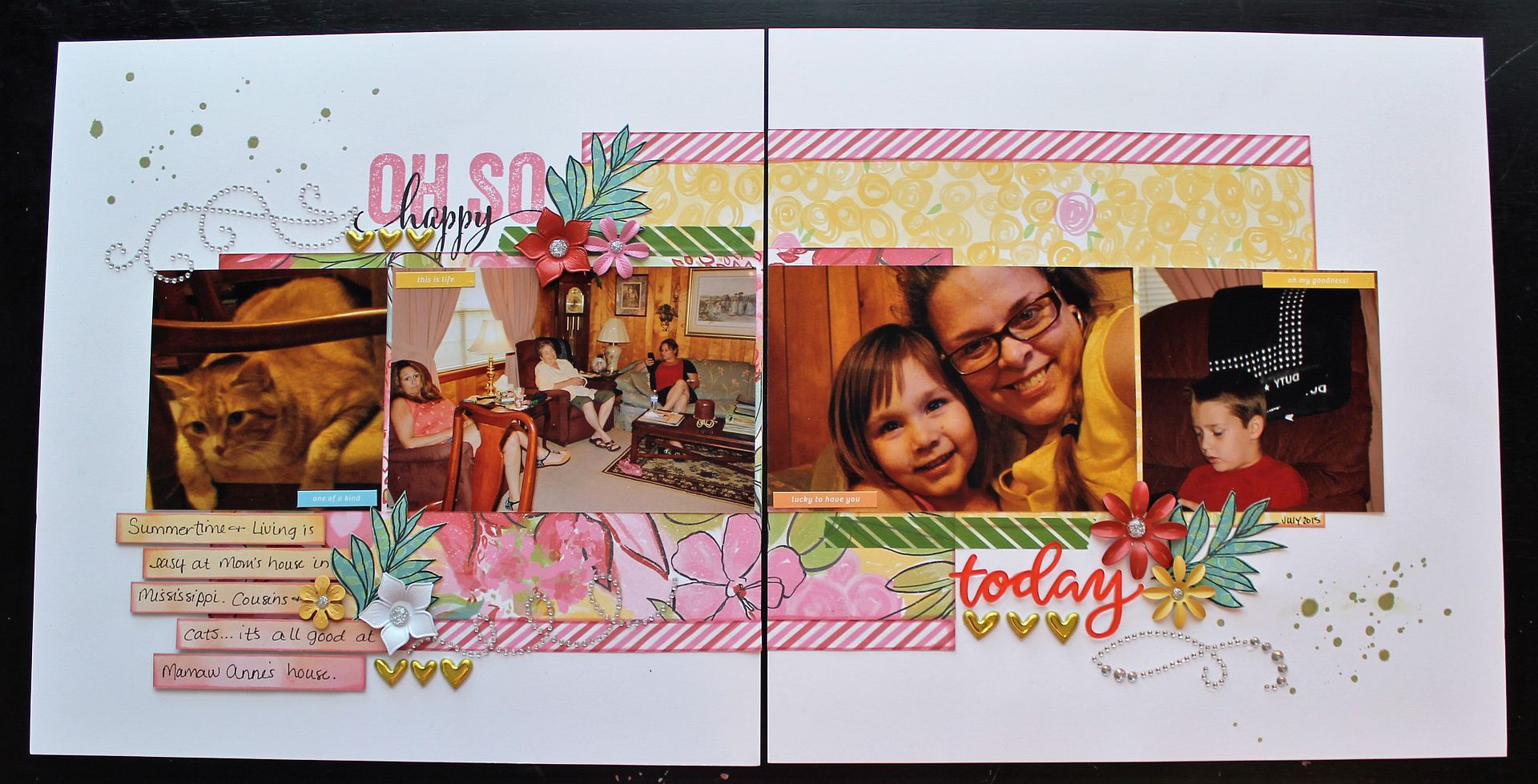 Here are the projects the other designers made this week...
I used hemp cords to create the little flowers on my tag. Easy peasy, just adhere double sided tape to card stock, cut out circles and add he hemp cord in circles. A little pearl finished my embellishment ♥
So much fun to create ....
I love to create my own flowers. In this card I made three little roses. They are fun to do but are very nice. They are made with waste of cardboard.
I love to create my own embellishments using Makin's Clay. In this opportunity I used the earth tones of clay and the push mold called Leaves.
All the details about my Fall Tag
HERE
Janis
I made a 3" x 4" filler card for my Project Life Scrapbook
Amanda
On this layout I die cut the leaves and the hearts and combined the hearts with a piece of orange scrap paper to make the little block behind the word 'sweet'.
Tammy C.
C. This week I have an altered project to share. I created an altered Post-it note holder. The embellishments I created are the flowers and tag. Please stop by my blog for more details and pics.